I used to be an indie rock kid. Somehow, I found myself in a friday-night-dive-bar-dance-party scene. I made lasting friends and I learned what the "indie" of "indie rock" meant. I made friends with the people who put on a bi-weekly dance party and got to hang out with some of the bands. I even wrote for an indie rock website for a while (greenvillescene.com) but the venture didn't go as any of us had hoped.
While my stint as an indie kid was short, I learned to love indie rock music. The CDs I purchaced at these concerts are still in regular rotation and they are so good that I need to share them with you. Check out their myspace pages to listen to their songs!
The Winter Sounds -
I first heard these guys in July of 2007 at one of my bigger indie rock concerts. By that I mean it wasn't in a dive bar, it was in an actual venue. My favorite TWS song:
Windy City Nights
or wait...maybe it's
Poor Sailors
...or
A Call to Arms
. Heck--I
really
like this band. Of all the bands here, TWS is my favorite.
How they define themselves on myspace: indie/rock

http://www.thewintersounds.com/
,
www.myspace.com/thewintersounds
Slow Runner -
Oh, how much fun is Slow Runner! Their album Shiv! is so great. I highly reccomend it. Their music is fun and danceable and, I think, my second favorite. Some of the songs sound retro in a way I can't quite define.
http://www.slowrunnermusic.com/
,
www.myspace.com/slowrunner
Tora, Tora, Tora
- TTT were at my very first Modern dance party. I ended up feeling sick and going home, but a friend bought me the CD. I fell in love with the music. TTT is currently in my car CD player. It's a little more rockin than most of the bands on the list, but with that definite "indie" sound.
How they define themselves on myspace: rock/indie
www.myspace.com/toratoratora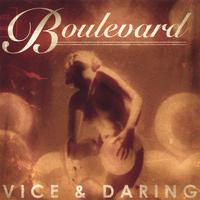 Boulevard -
In my un-educated indie-rock mind, Boulevard will always be quintessential. Dance music, definitely. Also, very addictive
How they define themselves on myspace: rock/alternative/pop
http://www.boulevardrock.com/
,
www.myspace.com/boulevard
A few more you should check out:
Bang! Bang!
new wave/punk/indie
www.myspace.com/bangbangband
The Slack Republic
indie/punk/rock
www.myspace.com/theslackrepublic
These small bands are more copious then you would think. Do a little research for your city or surrounding areas on MySpace and you'd be surprised what you would find. Bands usually have a list of concert dates and have songs you can listen to. One of the best concerts I ever went to was in someone's living room.
♥, Tiffany a.k.a. Tiffasaurus
Tiffasaurus has her own blog which she updates regularly, "
In Pursuit
." It's a knot of self-indulgent lunacy.